Michaels Opens 11 Cooper First Market Rate Apartment Community In Camden In15 Years
---
FILED TO:
What's New
Camden celebrates Michaels' new luxury living community on the waterfront.
Michaels hosted a successful grand opening ceremony for our newest luxury living community, 11 Cooper, which is now officially open on the Camden waterfront, just across the street from our new headquarters building.
City and community leaders came out in force for the event, which celebrated the grand opening of the first new market-rate development in Camden in almost two decades.
"11 Cooper's beautiful new homes represent the inclusive prosperity that Camden is all about," said Camden Mayor Frank Moran, who headlined the event along with Michaels CEO John O'Donnell. "From offering spaces to families of all backgrounds to hiring local residents to maintain them, 11 Cooper is helping Camden continue on its journey to a complete renaissance, renewing itself a fantastic place to live, work, and play."
A $48 million mixed-use building offering 156 new rental homes and terrific amenities including a modern fitness center and rooftop terrace complete with a Jacuzzi, 11 Cooper is already 50 percent pre-leased and residents began moving in last week. The environmentally conscious, mid-rise building also features 5,000 square feet of street-level retail/commercial space.
The community's common spaces feature unique pieces of artwork, created by Camden artists, who were commissioned by Michaels.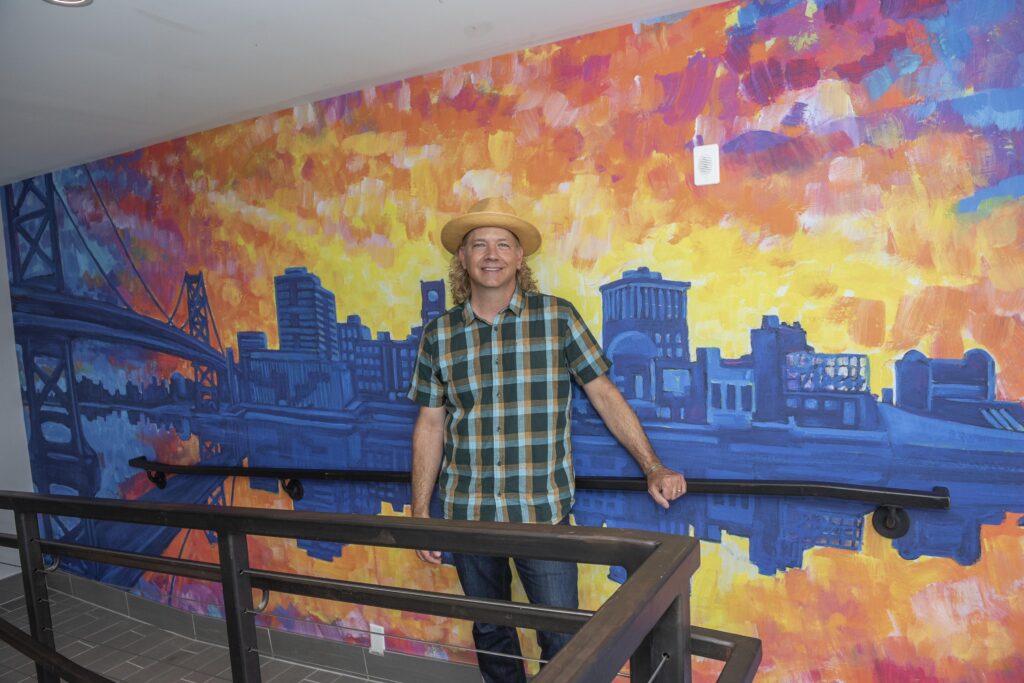 Congratulations to Ron Hansen, who served as the Project Executive, and his super 11 Cooper team, which includes VP Mike Kruse, AVP Dayra Conde, Community Manager Alicia Johnson, and the entire onsite team.
Back to News
Next article