The Lodge At Autumn Willow Wins Major Industry Award
---
FILED TO:
Awards
The Michaels Organization is thrilled to congratulate our architectural partners KTGY on receiving the Grand Award for Best On-the-Boards Senior Housing Community in PCBC's 2022 Gold Nugget Awards for The Lodge at Autumn Willow.
Currently in the pre-development phase, The Lodge at Autumn Willow is an age-targeted community in Fairfax County, Virginia consisting of 150-units across a two-story development with rich amenities aimed at serving residents ages 62 and older with a household income of 30-60 percent of the area median income. Apartments in The Lodge range from 696 to 1,163 square feet and are primarily one-bedroom units. Fifteen of the units are equipped to house residents with disabilities.
The community's modern design is inspired by the area's natural wooded setting, with the goal of connecting residents to nature. Additionally, outdoor spaces include a serenity studio, reading cove, firepit, and recreation area as well as onsite walkways that connect to Fairfax County Park Authority.
PCBC's Gold Nugget Awards are the oldest and most prestigious design awards in the nation. Selected by a panel of top industry experts, this year's winners were chosen out of 596 nominations and presented to the top innovators in design, planning, and development.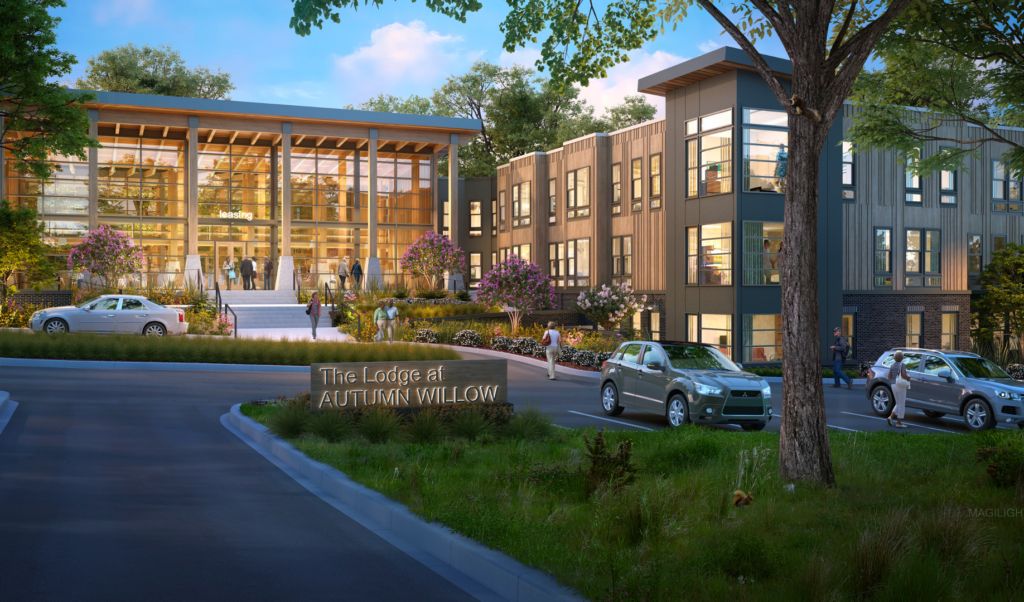 Please note the image included with this post is conceptual and subject to change.
Back to News
Next article