The Michaels Organization Educational Foundation Awards 203000 In College Scholarships To Empower Chicago Students Dreams
---
FILED TO:
What's New
August 14, 2023, Chicago, IL—The Michaels Organization (Michaels), a leading national residential real estate company committed to Lifting Lives by fostering vibrant communities, has awarded $203,000 in college scholarships to 33 residents in its affordable living communities in Chicago at a ceremony that took place on August 9, 2023. The scholarships are provided through The Michaels Organization Educational Foundation, a non-profit affiliate of Michaels that has awarded $14 million in scholarships to residents nationwide since it was established in 1991.

"We are thrilled to support the higher education aspirations of our residents and help further their college and career goals," said Vorricia Harvey, PhD, LCSW, Director of Resident and Community Services at The Michaels Organization in Chicago. "At Michaels, we are committed to making a tangible impact on the lives of our residents. We could not be more proud of these individuals and eagerly look forward to their future accomplishments."

Michaels has consistently supported the Chicago community for more than 20 years, developing and managing affordable and mixed income communities. This marks the 19th year that The Michaels Organization Education Foundation has provided scholarships to college-bound and currently enrolled college students in Chicago. In total, the Foundation has awarded over $1.15 million in scholarships to area residents. CHA residents at Michaels communities were awarded $62,000 in scholarships.

"This is a wonderful example of what is possible when the public and private sectors join together," said Tracey Scott, CEO at CHA. "Over the last 20 years our partnership with Michaels has not only resulted in new homes in our community, but has shown how investment in our neighborhoods catalyzes families' growth and health and can lead to their economic power. With these scholarships, the next generation of Chicago children can achieve a brighter future."

The Michaels scholarships were awarded at a special ceremony held on August 9 at Savoy Square at Legends South. Scholarship recipients represent a range of areas of study with the majority planning to pursue careers in healthcare and medicine. Other areas of study include business management, communications, marketing, music performance and education, economics, engineering, environmental science, education, and veterinary science. 

Querrida Johnson, who also received a Michaels scholarship in 2022, is entering her sophomore year at Malcolm X City College in Chicago, where she will continue her course of study in nursing. 

"I want to have a career that is both challenging and interesting and one that gives me the ability to make a difference in people's lives," she said. "From a young age, I have always been motivated to help people achieve their dreams. As a nurse, I hope to use this motivation in order to help people work toward healthy, strong lives." Her words echo Michaels' driving ethos to "lift lives."

Scholarship funds can be used at any accredited college, university, or trade school in the country and scholars can reapply each year of their undergraduate education. Individual grants awarded range from $4,000 to $10,000. All scholarships are privately funded, with donations coming from throughout the Michaels business networks. All contributions to The Michaels Organization Educational Foundation are then matched two-for-one by The Michaels Organization founder Michael J. Levitt and his wife Pat.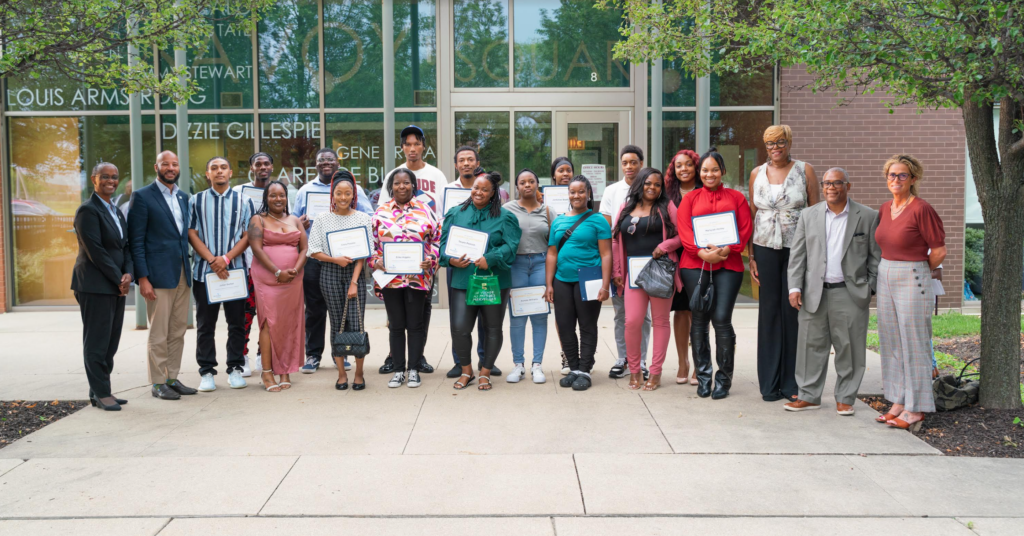 Back to News
Next article